EXPERIENCED PACKAGING MACHINERY PROFESSIONALS

MPI Australia was established in 1963 to service the fast growing needs of Australian Companies for quality packaging equipment and solutions to packaging problems.
Packaging News
Satchel Packaging Automation Improves Business Efficiencies
Autobag® packaging solutions from Automated Packaging Systems (US) and MPI Australia, are helping ecommerce leaders reduce costs and improve business efficiencies for their mail order fulfilment operations.
Click here for more

Autobag Pacesetter bagging machine: An economical alternative to manual bagging of consumable and industrial products
Click here for more
Packaging Events


Visit us @:
E-Commerce 2014
March 26-27, 2014
Melbourne Convention & Exhibition Centre
Stand #5012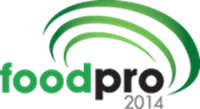 Visit us @:
FoodPro 2014
June 25-27, 2014
Melbourne Convention & Exhibition Centre
Stand #G44
Machinery Packaging Association

AUTOBAG BAGGING MACHINES AND AUTOMATED PACKAGING
The Autobag bagging system is the world leader in Auto bagging solutions. Easily set up to accommodate different bag sizes providing cost savings and productivity increases.
A STRATEGIC PLANNING PROCESS
MPI's experienced personnel in packaging solutions will ensure that the solutions proposed will be thoroughly planned to the last detail to ensure a smooth installation.

PLANT INSTALLATIONS

MPI can design, manufacture and install a total packaging system for you including product storage bins and support frames to ensure equipment synchronisation, co-ordination and control.